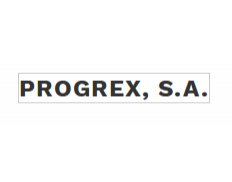 Details
Legal residence:
Nicaragua
Types:
Consulting Organization
Sectors:
Agriculture, Architecture, Civil Society & NGOs, Corporate Social Responsibility, Culture, Decentralization & Local Development, Disaster Reduction , Education, Environment & NRM, Food Security, Gender, Health, Human Rights, Inst. Devt. & Cap. building, Media and Communications, Migration, Monitoring & Evaluation, Other, Pollution & Waste Management (incl. treatment), Poverty Reduction, Programme & Resource Management, Regional Integration, Research, Rural Development, SME & Private Sector, Social Development, Training, Urban Development, Water & Sanitation, Youth
About
PROGREX is a company constituted by a team of professionals committed to progress and change, multifaceted, multidisciplinary and sustainable, who have a long history of work in the Third Sector and social intervention, both in the national level of Nicaragua and multi -country. PROGREX works to improve the performance of its clients, from a socially responsible perspective. The mission of PROGREX is to provide personalized and quality consulting services to respond to the demands of public institutions, private entities, civil society or national and international non-governmental organizations to strengthen and improve their performance based on the sustainable development of the context in which they operate. what they operate
At PROGREX we believe that the knowledge, skills and know-how generated by people, institutions, academia, organizations and companies with a long history of work in the field of cooperation, should be socialized, disseminated and adapted so that online With the SDG priorities, a greater number of public and private actors can contribute to comprehensive and inclusive human development. We believe that knowledge management, innovation and networking are fundamental elements so that different public and private actors can become active agents of change in promoting comprehensive and inclusive human development.