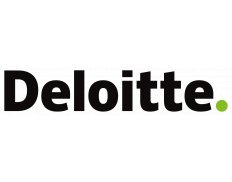 Details
Legal residence:
Costa Rica
Types:
Consulting Organization
Funding agencies:
EC, IADB, WB
Sectors:
Audit, Finance & Accounting, Inst. Devt. & Cap. building
Nr. of employees:
201-500
Other offices:
Burundi, South Sudan, Pakistan, Tunisia, India, Thailand, Israel, New Zealand, Timor-Leste, Togo, Germany, Bangladesh, Lebanon, Saudi Arabia, Iceland, Finland, Malta, Malaysia, Lithuania, Latvia, Estonia, El Salvador, Cambodia, Austria, Gabon, Malawi, Madagascar, Congo, Morocco, Australia, Slovenia, Jordan, Papua New Guinea, Tunisia, Cayman Islands, Bermuda, US Virgin Islands, Barbados, Mauritius, Belarus, Algeria, Dem. Rep. Congo, Uzbekistan, Japan, Sweden, Philippines, Ireland, Indonesia, Venezuela, Honduras, Guatemala, Dominican Republic, Chile, Canada, Ecuador, Switzerland, Denmark, Australia, Italy, Trinidad and Tobago, Singapore, China, Zambia, Ghana, Germany, Zimbabwe, South Korea, Portugal, Peru, Armenia, Panama, Greece, Palestine / West Bank & Gaza, UK, Bolivia, Slovakia, Norway, Angola, Benin, Mongolia, Namibia, Montenegro, Paraguay, Bosnia and Herzegovina, UAE, Tajikistan, Uruguay, Kyrgyzstan, Colombia, Mexico, Brazil, Cameroon, Luxembourg, Nigeria, Botswana, Cyprus, Nicaragua, Moldova, Uganda, Spain, Tanzania, Mozambique, Egypt, Kazakhstan, Bulgaria, Turkey, North Macedonia, Kenya, Bahrain, Jamaica, Gambia, South Africa, Romania, Ukraine, Kosovo, France, Russia, Argentina, Caribbean Netherlands, Serbia, Croatia, Belgium, Azerbaijan, Cote d'Ivoire, Albania, Netherlands, India, Georgia, Poland, Czech Republic, Hungary, Vietnam, Senegal, USA
About
The origins of Deloitte in Costa Rica dates back to August 1964 when Eladio Villalta and Fernando Herrero founded the Herrero-Villalta Law Firm and Associados Contadores Públicos. In 1973, he became a member of the international organization Deloitte Touche Tohmatsu Limited.
In 2000, the Saborío & Asociados Law Firm integrated its tax practice with our Firm. Later in 2001, the company José Leñero & Asociados was integrated with our Firm, strengthening our management consulting division in an important way. Similarly, in 2002, Ceciliano & Compañía (founded in 1974) integrated its auditing, management consulting and outsourcing practices with ours.
The growth has been continuous and uninterrupted and currently the organization is made up of more than 420 professionals who work full time for the Firm.