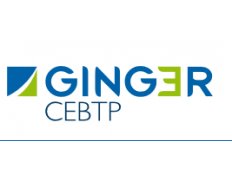 Member
Details
Types:
Consulting Organization
Funding agencies:
AfDB, Other, Horizon 2020
Sectors:
Civil Engineering, Energy, Laboratory & Measurement, Land & Erosion & Soil, Research, Roads & Bridges, Water & Sanitation
Nr. of employees:
501-1000
About
Ginger CEBTP is a major player in the construction and civil engineering market specializing in soil engineering, materials testing and the state of works and buildings. It works as a reserch department for all construction stakeholders in support of projects from the simplest to the most complex.
From raw material (such as soils, aggregates, wood, etc.) to processed material (such as concrete, cement, steel, etc.) to the product of construction (envelope products , scaffolding, etc.), Ginger CEBTP has all the skills to collect and analyze the material and also all the know-how to diagnose structures and structures.Ginger CEBTP has developed experimental methods and techniques in order to adapt studies to tailored needs.

Ginger CEBTP's soil engineering is made up of multiple activities bringing together geotechnical and soil studies, geophysics, hydrogeology, geophysics, polluted sites and soils (SSP), geothermal energy and road engineering.