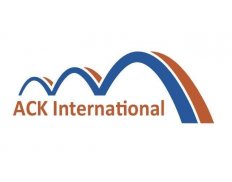 Member
Details
Types:
Consulting Organization
Funding agencies:
DANIDA, EC, UNDP, WB, Other, AFD, Enabel, GIZ, Government, LuxDev, SDC, ILO, UNESCO, AICS / DGDC, OECD, NPO, ADA
Sectors:
Agriculture, Corporate Social Responsibility, Decentralization & Local Development, Education, Environment & NRM, Fisheries & Aquaculture, Food Security, Gender, Labour Market & Employment, Livestock (incl. animal/bird production & health), Micro-finance, Monitoring & Evaluation, Rural Development, SME & Private Sector, Training, Water & Sanitation
About
ACK International is a consultancy firm specialising in the implementation of development cooperation programmes and projects, especially in the following areas of expertise : Rural and agricultural development ; Vocational training, education and employment ; Natural resource management and climate change ; Public finance and support to local authorities ; Human rights, justice and security.


Our goalis to create and develop a company working for the most disadvantaged populations in the world, financially viable, developing moral and ethical values, creating added value and jobs.
Our consultancy firm mobilises high-level skills and relies on a network of trusted experts. Since 2016, we have accompanied nearly 90 projects for more than 20 different clients. We place great emphasis on fair compensation for our partners, respect for ethical principles and the well-being of our employees.
We operate worldwide, mainly in West Africa, the Maghreb and the Indian Ocean.
***
ACK International est un bureau d'études spécialisé dans la mise en œuvre de programmes et projets de coopération au développement, notamment dans les domaines suivants : Développement rural et agricole ; Formation, éducation et emploi ; Gestion des ressources naturelles et changement climatique ; Finances publiques et appui aux collectivités locales ; Droits humains, justice et sécurité.
L'objectif d'ACK est de créer et développer une entreprise intervenant pour les populations les plus défavorisées dans le monde, viable financièrement, développant des valeurs morales et éthiques, créatrice de valeur ajoutée et d'emplois.
Notre société mobilise des compétences de haut niveau et s'appuie sur un réseau d'experts de confiance. Depuis 2016, nous avons accompagné près de 90 projets pour plus de 20 clients différents. Nous accordons une place centrale à la juste rémunération de nos partenaires, au respect de principes éthiques et au bien-être de nos salariés.
Nous intervenons dans le monde entier, et principalement en Afrique de l'Ouest, au Maghreb et dans l'Océan Indien.