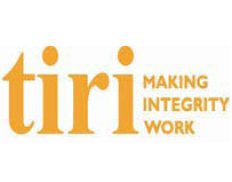 Tiri - Making Integrity Work
Details
Types:
Consulting Organization
Funding agencies:
EC, Other
About
The integrity and anti-corruption movement has experienced three distinct phases since the early 1990s. A first, awareness-raising and 'taboo-breaking' phase led to a second standard setting and convention-making phase. This culminated in the signing of the UN Convention Against Corruption in Mexico in December 2003. The third phase, much the most difficult and by far the most challenging, is that of implementation and enforcement of standards.
Tiri was designed as a response to this third and latest phase. Fredrik Galtung and Jeremy Pope, both of whom played major roles in anti-corruption awareness raising and standard setting, founded Tiri in October 2003.
Shortlists/Awards • 1
Current Shortlists • 0