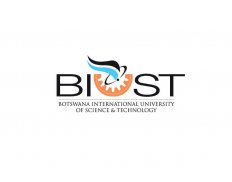 Member
BIUST - Botswana International University of Science and Technology
Member
General
Partners/Competitors
•

134
General
Partners/Competitors
•
134
Details
Legal residence:
Botswana
Types:
Academic Institution
Funding agencies:
EC, Other, Horizon 2020, AU
Sectors:
Education, Electrical Engineering, Energy, Human Rights, Research, Youth
Nr. of employees:
501-1000
About
The conception of the Botswana International University of Science and Technology (BIUST) can be traced to the national strategic shift that came with the Revised National Policy on Education (RNPE) of 1994. Unlike the country's first Education Policy of 1977 dubbed 'Education for Kagisano' whose thrust was 'access and equity', the RNPE shifted focus to 'quality' and emphasized an education system geared at the world of work.
RNPE recognised the realities of globalisation and envisaged an education system that would produce globally competitive graduates.
RNPE recognised Science and Technology as the driving engines in transforming the country from a pre-dominantly agro-based economy to an industrial economy, hence the subsequent establishment of a National Science and Technology Policy in 1998.

By Sectors and Organization Types