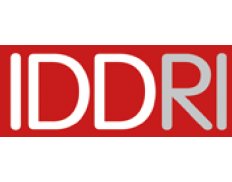 IDDRI - Institute du Developpement Durable et des Relations Internationales
General
Partners/Competitors
•

145
General
Partners/Competitors
•
145
Details
Funding agencies:
EC, IADB, FP7, Horizon 2020, Horizon Europe
Sectors:
Agriculture, Civil Society & NGOs, Environment & NRM, Food Security, Research, Urban Development
About
The Institute for Sustainable Development and International Relations (IDDRI) is a non-profit policy research institute based in Paris. Its objective is to determine and share the keys for analyzing and understanding strategic issues linked to sustainable development from a global perspective. IDDRI helps stakeholders in deliberating on global governance of the major issues of common interest: action to attenuate climate change, to protect biodiversity, to enhance food security and to manage urbanisation. IDDRI also takes part in efforts to reframe development pathways.
A special effort has been made to develop a partnership network with emerging countries to better understand and share various perspectives on sustainable development issues and governance. For more effective action, IDDRI operates with a network of partners from the private sector, academia, civil society and the public sector, not only in France and Europe but also internationally.