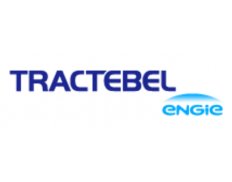 Details
Legal residence:
Thailand
Types:
Consulting Organization
Funding agencies:
ADB, WB, Other
Sectors:
Energy, Water & Sanitation
Other offices:
Saudi Arabia, Oman, Vietnam, South Korea, Monaco, Greece, China, Canada, Ethiopia, Cameroon, Nepal, Senegal, UAE, Tunisia, Mexico, Cote d'Ivoire, Bolivia, Nigeria, South Africa, Chile, Turkey, Indonesia, Tanzania, Philippines, Singapore, India, Czech Republic, Italy, Brazil, Germany, Romania, France, Belgium
About
Tractebel is one of the most important engineering players for energy, water and infrastructure projects in Thailand. Our team of more than 60 specialists allows us to provide high-quality engineering and consulting services to private and public clients, no matter where their projects are.
Tractebel has been active on the Thai market since the early 1980s. However, it was only in 2010 that Tractebel established a hub in Bangkok for the development of projects in the ASEAN region. This allowed the company to offer services in hydropower, renewable power, thermal power and gas & LNG to Thailand, Vietnam, Indonesia, Myanmar, Malaysia, Singapore, Cambodia, the Philippines and Laos.
Tractebel has actively contributed to the development in Thailand by executing projects in a wide variety of sectors. These projects include dredging in the port of Laem Chabang, the Nam Khek hydro power scheme, the 700 MW CCGT thermal power plant at Bowin (IPP), the design of the Bangkok Gas Ring and other more recent prestigious projects. They have all been realised in full or are ongoing projects in the