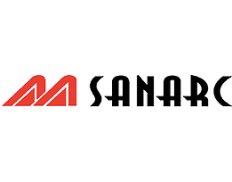 Multidrive Limited / Sanarc
Details
Legal residence:
Bangladesh
Sectors:
Civil Society & NGOs, Conflict, Corporate Social Responsibility, Culture, Decentralization & Local Development, Democratization, Design, Disaster Reduction , Education, Electrical Engineering, Energy, Environment & NRM, Finance & Accounting, Fisheries & Aquaculture, Food Processing & Safety, Food Security, Fundraising, Furniture & Office Supplies, Gender, Grants & Grant Schemes, Health, Heating, Human Resources, Human Rights, Humanitarian Aid & Emergency, Industry, Commerce & Services, Information & Communication Technology, Inst. Devt. & Cap. building, Justice Reform, Laboratory & Measurement, Labour Market & Employment, Land & Erosion & Soil, Law, Livestock (incl. animal/bird production & health), Logistics, Macro-Econ. & Public Finance, Mapping & Cadastre, Marketing, Mechanical Engineering, Media and Communications, Micro-finance, Migration, Mining, Monitoring & Evaluation, Nuclear, Other, Pollution & Waste Management (incl. treatment), Poverty Reduction, Printing, Procurement, Programme & Resource Management, Public Administration, Refrigeration, Regional Integration, Research, Risk Management (incl. insurance), Roads & Bridges, Rural Development, Science & Innovation, Security, SME & Private Sector, Social Development, Standards & Consumer Protection, Statistics, Telecommunications, Tourism, Trade, Training, Translation, Transport, Urban Development, Vehicles, Water & Sanitation, Water Navigation & Ports & Shipping, Youth
About
Established in 1990, we are evolving and looking to the future. We are repositioning ourselves to take on new challenges, and with 30 years of experience and great success in the general trading field, we are setting our sights on an even more prosperous future.
Bangladesh's economy has changed significantly in the last three decades. Growth rates are now at around 7% and the engine houses of garments and overseas labour markets have been supplemented by new growth industries such as telecoms, power generation, pharmaceutical, housing etc. In the public sector massive investments are being made in infrastructure with intercity road communication, urban flyovers, airport, ports, railways and metro rail.