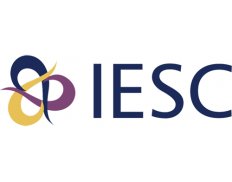 IESC - Improving Economies for Stronger Communities
Details
Funding agencies:
USAID, Other, USTDA
Sectors:
Banking, Finance & Accounting, Industry, Commerce & Services, Information & Communication Technology, Inst. Devt. & Cap. building, Macro-Econ. & Public Finance, Micro-finance, Programme & Resource Management, SME & Private Sector, Tourism, Trade
About
IESC is a nonprofit organization dedicated to equitable, sustainable economic growth in developing countries. We believe that a robust private sector is the cornerstone of resilient economies and stable countries.
IESC strengthens businesses and public and private institutions. We work in the areas of trade and enterprise, information communication and applied technologies, financial services, tourism, and public sector and business enabling environment.
We have completed more than 25,000 projects in 130 countries, including the world's newest—South Sudan—and its oldest—China. Since 1964, we have been helping people learn, grow, and thrive.