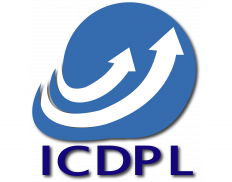 Details
Legal residence:
Bangladesh
Types:
Consulting Organization
Sectors:
Administration, Advocacy, Agriculture, Civil Engineering, Civil Society & NGOs, Conflict, Culture, Decentralization & Local Development, Disaster Reduction , Education, Energy, Environment & NRM, Fisheries & Aquaculture, Food Security, Fundraising, Gender, Grants & Grant Schemes, Health, Human Resources, Humanitarian Aid & Emergency, Industry, Commerce & Services, Information & Communication Technology, Inst. Devt. & Cap. building, Labour Market & Employment, Land & Erosion & Soil, Livestock (incl. animal/bird production & health), Macro-Econ. & Public Finance, Marketing, Mechanical Engineering, Media and Communications, Micro-finance, Migration, Monitoring & Evaluation, Pollution & Waste Management (incl. treatment), Poverty Reduction, Procurement, Programme & Resource Management, Public Administration, Regional Integration, Research, Risk Management (incl. insurance), Roads & Bridges, Rural Development, SME & Private Sector, Social Development, Standards & Consumer Protection, Statistics, Tourism, Trade, Training, Transport, Urban Development, Water & Sanitation, Water Navigation & Ports & Shipping
About
ICDP Limited is an independent, multi-disciplinary consulting firm. ICDPL was founded in 2012 as a single ownership entity, and then in 2018 it was incorporated as a limited company with the Registrar of Joint Stock Companies, Bangladesh.
Backed by its network of consultants and dedicated staff, ICDPL has the technical, managerial, and administrative capacity to support in-country and overseas technical assistance and consultancies.
ICDPL provided technical and management services to all major development sectors encompassing both public and private sector development activities. It offers comprehensive services in areas including identification, planning design, implementation, management, technology transfer, institution and capacity building, outsourcing professionals and sub-professional to GoB, private sectors and international agencies, and human resource development.
It has grown into providing backstopping and full project management services in sectors like engineering, environment, education, health, water resources management, women & gender, agriculture and rural development, climate change and disaster management, urban development, etc. ICDPL has maintained a database of more than 30,000 enlisted national and international experts of over 100 countries and territories.
ICDPL is committed to delivering the highest standard of services to our distinguished global clients and is proud to work with: EU, WB, UN, IDB, ADB, NGOs and a number of associated companies.