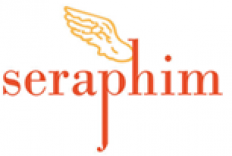 Details
Legal residence:
El Salvador
Sectors:
Civil Society & NGOs, Culture, Education, Environment & NRM, Food Security, Gender, Health, Human Rights, Humanitarian Aid & Emergency, Migration, Poverty Reduction, Rural Development, Social Development, Water & Sanitation
About
Fundación Seraphim is a Non Governmental Organization (NGO) non-profit organization working in El Salvador since 1998, committed to promoting human development to improve the quality of life of populations at risk living in poverty in rural areas.
Our work is focus in areas of Health, Food Security Nutrition, HIV AIDS prevention, Education, Environment, Human Resources Training, Research, Emergency Response, Water and Sanitation. Community Organization and Participation
Vision "To become a permanent organization of research, training of human resources and social service for excellence, contributing to the continuous improvement of policies and interventions of Health and Human Development in El Salvador"
Mission: "Improving the quality of life of the Salvadoran population, by developing human resources and innovative technologies to ensure a comprehensive approach to health issues, education and environment"
General Purpose: Achieving integration of the Seraphim Foundation El Salvador, as a multidisciplinary corporation, to promote the development of management skills to ensure sustainability of interventions in socio-economic development, with a high level of competition in the generation of financial resources and innovative technologies Facilitating economic growth and social equity.