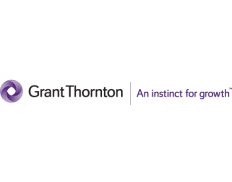 Grant Thornton (Cambodia)
Details
Legal residence:
Cambodia
Types:
Consulting Organization
Sectors:
Audit, Finance & Accounting
Other offices:
Burkina Faso, Austria, Saudi Arabia, Kosovo, Botswana, Tonga, Sint Maarten, Mongolia, Zambia, Egypt, Lebanon, Panama, Kazakhstan, Belize, UAE, Togo, Azerbaijan, Tunisia, Cameroon, Guinea, Italy, Afghanistan, Tanzania, China, Uganda, Gabon, Mozambique, Singapore, Ireland, Kenya, Malawi, Peru, Mexico, Brazil, Ethiopia, Philippines, New Zealand, Slovakia, Bangladesh, Belarus, Moldova, Albania, Gibraltar, Sweden, Zimbabwe, Algeria, Luxembourg, Belgium, Honduras, Kyrgyzstan, Romania, Croatia, Czech Republic, Georgia, South Africa, Indonesia, Germany, Spain, Pakistan, Yemen, France, Morocco, Uzbekistan, Uruguay, Tajikistan, India, North Macedonia, USA, Namibia, Senegal, Serbia, UK, Turkey, Greece, Russia, Colombia, Nicaragua, Argentina, Bulgaria, Vietnam, Ukraine, Armenia
About
Grant Thornton Cambodia, is an independent member within Grant Thornton International and a wholly foreign-owned company. Grant Thornton's presence in Cambodia first started in 2004. A recent reorganisation incorporated the expertise of Grant Thornton Vietnam to expand the service lines to meet the increasing demand for quality audit and advisory services of local business and international investors in Cambodia. The firm maintains a full service office in Phnom Penh and offers a broad range of services including audit, tax and advisory. Our mission is "To be the leading service provider in the Greater Mekong region, providing distinctive client service and bold leadership through empowered people". Whether we are acting as independent auditors, advising on funding a business, looking into tax issues, or restructuring a business, meeting our Clients' objectives and their expectations, through practical solutions based on our practice values of integrity, reliability and personal attention, is our aim.