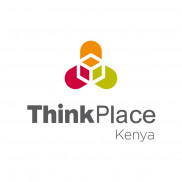 Member
Details
Types:
Consulting Organization
Funding agencies:
FCDO, Other
Sectors:
Design, Gender, Health, Media and Communications, Research
About
We are a strategic design consultancy, working with leaders to create new and better futures – vibrant communities, strong economies, sustainable environments and trusted institutions. We believe in a positive future world that balances the needs of the collective and those of the individual.
As a global network of studios, we design with change leaders from the public sector, private sector, and the non-profit and voluntary sector. We work with local and central governments, businesses, industry bodies, not-for-profit organisations, non-government organisations, community organisations, cross-sector partnerships, endowments and foundations, and development agencies.
4 Partners and Competitors found for this organization.
Full access to Partners and Competitors information is provided to Members only.
Please contact our Membership Department for more information on how to become a member.