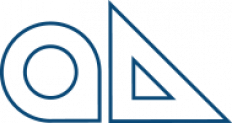 Details
Legal residence:
Guatemala
Types:
NGO, Consulting Organization
Funding agencies:
IADB, Other
Sectors:
Inst. Devt. & Cap. building, Science & Innovation, SME & Private Sector, Social Development
About
Alterna serves entrepreneurs and companies that are creating positive social and environmental impact. The nature of our work means that the benefits multiply far beyond the direct beneficiaries of the programs. Our inclusive platform extends across the full range of social entrepreneurship, benefiting male and female entrepreneurs by creating systemic change by addressing the lack of alternatives, providing integrated mentoring and cultivating social enterprises. The ultimate beneficiaries of Alterna's work are the individuals and communities whose needs are served through social entrepreneurship.

We are a social innovation platform that promotes and strengthen local transformative businesses. We want to contribute to systemic changes by cultivating and unleashing the full potential of impact business in Central America. We believe that positive changes can arise from any context, which is the main reason for us to work with a wide range of allies, and a strong and multicultural team.
Auto Copied