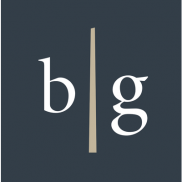 Details
Types:
Consulting Organization
Sectors:
Administration, Agriculture, Audit, Banking, Corporate Social Responsibility, Culture, Decentralization & Local Development, Education, Environment & NRM, Finance & Accounting, Fundraising, Human Resources, Humanitarian Aid & Emergency, Information & Communication Technology, Labour Market & Employment, Macro-Econ. & Public Finance, Monitoring & Evaluation, Poverty Reduction, Research, Risk Management (incl. insurance), Science & Innovation, SME & Private Sector, Statistics, Trade, Youth
About
As leading experts and academics, Bâton Global (www.batonglobal.com) leverages the most cutting edge techniques— from the boardroom and the classroom.
B|G includes the world's foremost authorities within their domains working with the most experienced professionals in the industry to deliver insight — applied.
B|G empowers our clients to meet their own needs. We equip and partner with each client to exceed their goals. Delivering independent and sustainable performance.