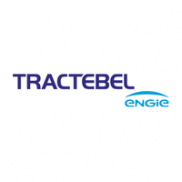 Tractebel Engineering S.A Chile
Details
Types:
Consulting Organization, Engineering Firm
Funding agencies:
DANIDA, EBRD, EC, EIB, IADB, NDF, SIDA, USAID, WB, CDB, LuxDev, UN, CoE, EBA, CABEI / BCIE, JICA, AECID, ECB, ACP Group, NDB, IRENA
Sectors:
Audit, Electrical Engineering, Energy, Environment & NRM, Mining, Pollution & Waste Management (incl. treatment), Transport, Urban Development, Water & Sanitation
Other offices:
Saudi Arabia, Oman, Vietnam, South Korea, Monaco, Greece, China, Canada, Ethiopia, Cameroon, Nepal, Senegal, UAE, Tunisia, Mexico, Cote d'Ivoire, Bolivia, Nigeria, South Africa, Thailand, Turkey, Indonesia, Tanzania, Philippines, Singapore, India, Czech Republic, Italy, Brazil, Germany, Romania, France, Belgium
About
Tractebel is a company strongly involved in the energy transition that provides a wide spectrum of services throughout the life cycle of its clients' projects. We are one of the most important engineering consultants in the world and have more than 150 years of experience. This trajectory enables us to offer our clients multidisciplinary solutions on energy, water and infrastructure. Our team is deployed throughout Europe, Africa, Asia, the Middle East and Latin America; In all these places, we can respond to the most demanding challenges of our clients with the same high quality of engineering and consulting services, wherever the projects are located.