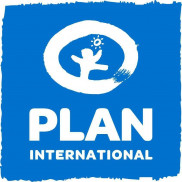 Plan International Hong Kong
Details
Legal residence:
Hong Kong
Funding agencies:
ADB, Other
Sectors:
Advocacy, Corporate Social Responsibility, Disaster Reduction , Education, Food Security, Fundraising, Gender, Health, Human Rights, Humanitarian Aid & Emergency, Youth
Other offices:
Fiji, Lebanon, Sri Lanka, Liberia, Italy, Mali, South Sudan, Zambia, Jordan, Togo, Nigeria, Japan, Ethiopia, Nepal, Mozambique, Benin, Malawi, France, Egypt, Central African Republic, Rwanda, Burkina Faso, Guinea-Bissau, Myanmar, Zimbabwe, Ghana, Pakistan, Philippines, Guinea, Vietnam, Paraguay, Honduras, Peru, El Salvador, Colombia, Nicaragua, Guatemala, Ecuador, Brazil, Bolivia, Dominican Republic, Indonesia, Bangladesh, India, Spain, Ireland, Cambodia, Uganda, Niger, Kenya, Haiti, Canada, Cameroon, Sierra Leone, Belgium, Finland, Sweden, Germany, Australia, UK
About
Established in 1937, Plan International is one of the world's leading development organisations specifically focusing on children. Headquartered in the U.K., we are working in 56 developing countries, concentrating on making lasting improvements to quality of life in the areas of health, education, environment and livelihood with funding from 21 fundraising offices. Plan International is independent, with no religious, political or governmental affiliations.