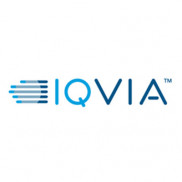 Member
Iqvia Consulting and Information Services India Pvt. Ltd
Member
Details
Types:
Consulting Organization
Funding agencies:
ADB, WB, Other, UNICEF
Sectors:
Health, Information & Communication Technology
Nr. of employees:
501-1000
Other offices:
Singapore, Netherlands, Bangladesh, Jordan, Egypt, Mexico, Australia, Sri Lanka, South Africa, UK, Turkey, France, USA
About
IQVIA, provides information and technology services for the healthcare industry. The company collects, maintains, standardize, organize, structures, and integrates healthcare information including sales, prescription and promotional data, medical claims, electronic medical records, and social media. It offers IMS One, a cloud application that enables clients to perform business analytics of healthcare data on diseases, treatments, costs and outcomes.
The company also provides commercial applications supporting sales operations, sales management, multi-channel marketing, and performance management; real-world evidence solutions helping manufacturers and payers to evaluate the value of treatments in terms of cost, quality, and outcomes; payer-provider solutions helping these constituents to optimize contracting and performance management; and clinical solutions helping manufacturers and CROs to design, plan, execute, and track clinical trials. It caters to pharmaceutical, consumer health and medical device manufacturers and distributors, providers, payers, government agencies, policymakers, researchers, and the financial community.