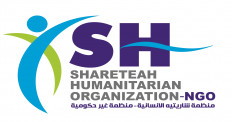 Shareteah org - Shareteah Humanitarian Organization
Details
Types:
NGO, Consulting Organization, Academic Institution
Sectors:
Administration, Advocacy, Agriculture, Air & Aviation, Anti-Corruption, Architecture, Audit, Banking, Border Management, Civil Engineering, Civil Society & NGOs, Conflict, Corporate Social Responsibility, Culture, Decentralization & Local Development, Democratization, Design, Disaster Reduction , Education, Electrical Engineering, Energy, Environment & NRM, Finance & Accounting, Fisheries & Aquaculture, Food Processing & Safety, Food Security, Fundraising, Furniture & Office Supplies, Gender, Grants & Grant Schemes, Health, Heating, Human Resources, Human Rights, Humanitarian Aid & Emergency, Industry, Commerce & Services, Information & Communication Technology, Inst. Devt. & Cap. building, Justice Reform, Laboratory & Measurement, Labour Market & Employment, Land & Erosion & Soil, Law, Livestock (incl. animal/bird production & health), Logistics, Macro-Econ. & Public Finance, Mapping & Cadastre, Marketing, Mechanical Engineering, Media and Communications, Micro-finance, Migration, Mining, Monitoring & Evaluation, Nuclear, Other, Pollution & Waste Management (incl. treatment), Poverty Reduction, Printing, Procurement, Programme & Resource Management, Public Administration, Refrigeration, Regional Integration, Research, Risk Management (incl. insurance), Roads & Bridges, Rural Development, Science & Innovation, Security, SME & Private Sector, Social Development, Standards & Consumer Protection, Statistics, Telecommunications, Tourism, Trade, Training, Translation, Transport, Urban Development, Vehicles, Water & Sanitation, Water Navigation & Ports & Shipping, Youth
About
Shareteah Humanitarian Organization - SHO
An independent non-governmental organization and civil society organizations affiliated to the General Secretariat of the Council of Ministers and authorized by the NGO Department in Baghdad (I17080331) and Kurdistan Region (K3230).
It includes the competencies of the independent Iraqi civil society and human rights activists. It is based on a sense of responsibility towards the fate of our people and their right to live a free and dignified life in which the concepts of justice and equality are applied and the criterion of citizenship is adopted through the rule of law. In order to contribute to the care and guarantee of the future of the poor, the needy and the needy, by providing humanitarian assistance, medical, environmental, health and cultural services for people with special needs and those who need it in the light of the laws and legislation of the civil society institutions provided locally and internationally by activating and revitalizing the role of the organization for the purpose of promoting human health Social, cultural, economic and scientific.
The organization aims to achieve the following objectives:
1. Providing financial and moral assistance to the poor, needy, widows and people with special needs.
2. Developing human and economic resources, communicating with people, supporting them in all circumstances, supporting other organizations and reaching out to the desired goals.
3. To hold workshops regularly and provide the necessary means to educate the community.
4. Helping patients with disabilities or others and providing them with treatment opportunities inside or outside the country free of charge.
5. To promote the culture of citizenship, equality and respect for freedoms and to exercise the rights and duties of the individual towards the individual and society in order to consolidate the thinking of civil society.
6. Raising awareness of the dangers of mines, explosives and improvised explosive devices by disseminating public information on education and training to all segments of society, conducting awareness campaigns and seminars.