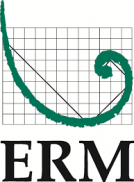 Environmental Resources Management (ERM) Portugal
Details
Legal residence:
Portugal
Types:
Consulting Organization
Sectors:
Energy, Environment & NRM, Health, Transport
Other offices:
Romania, Switzerland, Netherlands, Brazil, Colombia, Taiwan, Italy, Poland, Malaysia, South Korea, Kazakhstan, Singapore, Argentina, Ireland, Panama, Indonesia, Portugal, South Africa, India, Japan, Hong Kong, Spain, Thailand, Romania, USA, Italy, Peru, Germany, France, China, UK, Canada, Hungary, Australia
About
ERM has been helping clients in Portugal since 1993 establishing an office in the city of Lisbon. We have developed sustainable environmental and health & safety services for a wide range of clients ranging from industrial, financial and construction to oil and gas, energy and transport sectors. We also work for public service and government entities as well as working extensively for the real estate and financial sectors, especially for Portuguese developers with national and international portfolios.
ERM's team in Portugal offers clients both in Portugal and further afield the expert support that both multinational and national organizations across the region need. Our aim is to be locally engaged while offering a global standard of service to whoever we work for.
We have a deep knowledge of local environmental and health & safety legislative requirements in addition to key authorities for permitting, operation and decommissioning phases. We also provide full life cycle services, both at the corporate level, including M&A, sustainability strategy and reporting and biodiversity, and at the operations level, including a full range of site assessments, risk assessments and remediation planning and management.