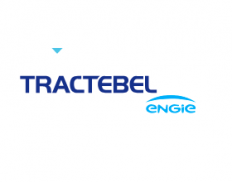 Tractebel Engineering South Africa Proprietary Limited
Details
Legal residence:
South Africa
Types:
Consulting Organization
Sectors:
Civil Engineering, Electrical Engineering, Environment & NRM, Water & Sanitation
Other offices:
Saudi Arabia, Oman, Vietnam, South Korea, Monaco, Greece, China, Canada, Ethiopia, Cameroon, Nepal, Senegal, UAE, Tunisia, Mexico, Cote d'Ivoire, Bolivia, Nigeria, Chile, Thailand, Turkey, Indonesia, Tanzania, Philippines, Singapore, India, Czech Republic, Italy, Brazil, Germany, Romania, France, Belgium
About
The history of Tractebel in Africa is connected to the history of three leading international engineering companies: Coyne et Bellier, Lahmeyer International and GKW Consult.
Tractebel has been present in Africa since the beginning of the 1950s, backed by extensive international expertise from Coyne et Bellier (France) and Lahmeyer International and GKW Consult (Germany). Our specialists have planned, designed and managed the studies and construction of the most complex hydropower projects across the continent, as well as large scale irrigation schemes, water supply, sanitation and special hydraulic structures. Important African wind and solar farms, thermal power plants, gas infrastructures and electrical systems have also been implemented with the support of Tractebel and its affiliates. At the helm of the energy transition, we are able to examine all the interactions between the energy system's components and stakeholders across the entire value chain.