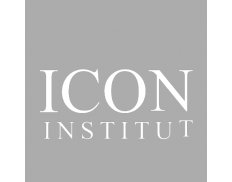 Member
ICON-INSTITUT Private Sector GmbH
Member
Details
Types:
Consulting Organization
Funding agencies:
ADB, DANIDA, EC, EIB, WB, Other, GIZ, LuxDev
Sectors:
Agriculture, Banking, Finance & Accounting, Industry, Commerce & Services, Inst. Devt. & Cap. building, Livestock (incl. animal/bird production & health), Micro-finance, Monitoring & Evaluation, Procurement, Regional Integration, SME & Private Sector, Trade
About
ICON-INSTITUTE Consulting Gruppe and all its subsidiary companies (here: ICON-INSTITUT Public Sector GmbH) support their clients in the implementation of tailor-made and hands-on solutions in the fields of management and development consulting providing them with the knowledge and capacities to ensure long lasting and sustainable results.
We provide a diverse range of services across numerous sectors and deliver tailored solutions in a timely and cost-effective manner to achieve tangible results and sustainable impact.
We cover the full project life cycle, from initial study and concept development to design and planning, monitoring of implementation and evaluation with regards to specific technical assignments or global management tasks with interdisciplinary and integrated approaches.
With almost 40 years of experience, we hold a leading market position in management and development consulting. We manage nearly € 25 million in consultancy projects per year.
Our Experience
The track record of the ICON-INSTITUTE comes to
60 Project Offices Worldwide
650 Consultants currently working for us
800 Projects implemented in over
100 countries worldwide
Our Business Areas
Our business is built on the provision of eleven pillars of expertise which individually or collectively provide the services to meet the various needs and requirements of our clients.
Education and Training
Financial Sector Development
Economic Development
Agricultural and Rural Development
Engineering and Infrastructure
Governance and Public Administration
Statistics
Information and Communication Technology
Social Policy and Health
Social Sciences and Evaluation
Justice and Legislation