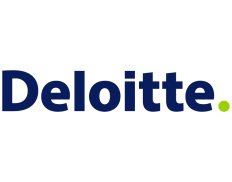 Details
Legal residence:
South Africa
Types:
Consulting Organization, Supplier
Funding agencies:
AfDB, FCDO, EC, IADB, MCC, NDF, SIDA, UNDP, USAID, WB, GIZ, NADB, NORAD, UNOPS, UN, SDC, UNICEF, WHO, ILO, DBSA, Alliance, IRW, JICA, OECD, SADC, NPO, AU, Global Fund, UN Women, UNFPA, UNAIDS, WFP, WIPO, CEI, IOM, Gates Foundation, CDC
Sectors:
Audit, Banking, Finance & Accounting, Gender, Grants & Grant Schemes, Health, Human Resources, Inst. Devt. & Cap. building, Micro-finance, Monitoring & Evaluation, Poverty Reduction, Research, Risk Management (incl. insurance), Social Development, Youth
Nr. of employees:
1001-5000
Other offices:
Burundi, South Sudan, Pakistan, Tunisia, India, Thailand, Israel, New Zealand, Timor-Leste, Togo, Germany, Bangladesh, Lebanon, Saudi Arabia, Iceland, Finland, Malta, Malaysia, Lithuania, Latvia, Estonia, El Salvador, Cambodia, Austria, Gabon, Malawi, Madagascar, Congo, Morocco, Slovenia, Jordan, Papua New Guinea, Tunisia, Cayman Islands, Bermuda, US Virgin Islands, Barbados, Mauritius, Belarus, Algeria, Dem. Rep. Congo, Uzbekistan, Japan, Sweden, Philippines, Ireland, Indonesia, Venezuela, Honduras, Guatemala, Dominican Republic, Chile, Canada, Ecuador, Switzerland, Denmark, Australia, Italy, Trinidad and Tobago, Singapore, China, Zambia, Ghana, Germany, Zimbabwe, South Korea, Portugal, Peru, Armenia, Panama, Greece, Palestine / West Bank & Gaza, UK, Bolivia, Slovakia, Norway, Angola, Benin, Mongolia, Namibia, Montenegro, Paraguay, Bosnia and Herzegovina, UAE, Tajikistan, Uruguay, Kyrgyzstan, Colombia, Mexico, Brazil, Cameroon, Luxembourg, Nigeria, Botswana, Cyprus, Nicaragua, Moldova, Uganda, Spain, Tanzania, Mozambique, Egypt, Kazakhstan, Bulgaria, Turkey, North Macedonia, Kenya, Bahrain, Jamaica, Gambia, Romania, Costa Rica, Ukraine, Kosovo, France, Russia, Argentina, Caribbean Netherlands, Serbia, Croatia, Belgium, Azerbaijan, Cote d'Ivoire, Albania, Netherlands, India, Georgia, Poland, Czech Republic, Hungary, Vietnam, Senegal, USA
About
Deloitte is one of the country's leading professional services firms in Southern Africa, and is dedicated to assisting companies succeed in the business environment- whether it be through our tax, audit, consulting or financial advisory services.
At Deloitte, we understand that solutions are not just a static one dimensional report, but rather, an integrated and innovative answer that helps our clients to better understand key complex industry issues. Not only do our solutions assist our clients in making strategic business decisions, but our unique approach also allows companies to succeed in a competitive business environment by staying ahead of industry trends. Through the collective expertise of nearly 3600 people in 8 cities in South Africa and in 16 cities in Southern Africa, and as a member firm of the global organisation Deloitte Touche Tohmats, we have access to deep insightful and intellectual capital of more than 150 000 people worldwide.
Deloitte- A Culture of Excellence
A key contributor to Deloitte and our culture is the development of human capital. At Deloitte we believe in investing in our culture, in our clients and in our people. The very essence of Deloitte is to offer services of excellence, to both clients and staff, and we believe that it is this culture of excellence that will help us succeed.
Recruitment Overview
No information available