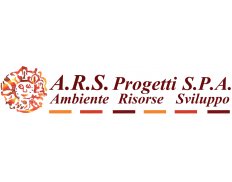 Member
ARS Progetti SPA
Member
General
Partners/Competitors
•

970
General
Partners/Competitors
•
970
Details
Types:
Consulting Organization
Funding agencies:
ADB, AfDB, GA Canada, DANIDA, EBRD, EC, EIB, IADB, NDF, SIDA, UNDP, WB, Other, AFD, Enabel, GIZ, MFA Finland, OAS, UN, SDC, UNESCO, ACTED, UEMOA, UN Women, UNFPA, AIIB
Sectors:
Architecture, Civil Engineering, Culture, Education, Human Rights, Training
About
ARS Progetti, Ambiente Risorse e Sviluppo (Environment, Resources and Development) is a consulting firm working all over the world. Our main asset is the experience accumulated through decades of multi-disciplinary and cross-cultural work and research in developing and developed countries and with international donor agencies. Today we consider ourselves as an open laboratory, where innovative ideas are identified, translated in action tools and put in practice.

Framework contactor for the European Commission since 2000, ARS Progetti is considered nowadays one of the most reliable consulting firm in Europe working in different fields such as institutional strengthening and human rights, culture, environment, education and training.