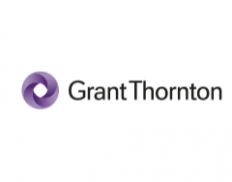 Grant Thornton Togo SAZOF
Details
Types:
Consulting Organization
Funding agencies:
AfDB, WB, Other, BOAD, ECOWAS
Sectors:
Audit, Finance & Accounting
Other offices:
Burkina Faso, Austria, Saudi Arabia, Kosovo, Botswana, Tonga, Sint Maarten, Mongolia, Zambia, Egypt, Lebanon, Panama, Kazakhstan, Belize, UAE, Azerbaijan, Tunisia, Cameroon, Guinea, Italy, Afghanistan, Tanzania, China, Uganda, Gabon, Mozambique, Singapore, Ireland, Kenya, Malawi, Peru, Mexico, Brazil, Ethiopia, Philippines, New Zealand, Slovakia, Bangladesh, Belarus, Moldova, Albania, Gibraltar, Sweden, Zimbabwe, Algeria, Luxembourg, Belgium, Honduras, Kyrgyzstan, Romania, Croatia, Czech Republic, Georgia, South Africa, Indonesia, Germany, Spain, Pakistan, Yemen, France, Morocco, Uzbekistan, Uruguay, Tajikistan, India, North Macedonia, USA, Namibia, Cambodia, Senegal, Serbia, UK, Turkey, Greece, Russia, Colombia, Nicaragua, Argentina, Bulgaria, Vietnam, Ukraine, Armenia
About
Established in 1999, CKA Audit & Conseil has developed a strong reputation in West Africa. We are registered as certified accountants in Togo, Benin and the Democratic Republic of Congo. Our teams are also present in Congo, where we have recently set up an office. CKA Audit & Conseil Togo joined the Grant Thornton global organisation in October 2012 and is currently one of the top five practices in Togo. The firm's main service focus is currently on audit, but we also carry out tax compliance work and consultancy activities.