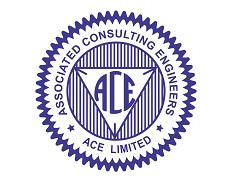 ACE Pakistan - Associated Consulting Engineers Ltd.
General
Partners/Competitors
•

193
General
Partners/Competitors
•
193
Details
Legal residence:
Pakistan
Types:
Consulting Organization
Funding agencies:
ADB, EC, WB, Other, NHA
Sectors:
Agriculture, Civil Engineering, Energy, Environment & NRM, Roads & Bridges, Social Development, Water & Sanitation, Water Navigation & Ports & Shipping
Nr. of employees:
501-1000
About
The ACE success story started with the unique vision of its founder in 1958. The Late Khaja Azeemuddin was a renowned engineer who created what is known today as Associated Consulting Engineers – ACE (Pvt) Ltd. He foresaw the need of the nation and created an institution that has stood the test of time.
"Nature does not supply all things to man, but merely offers opportunity to secure all things" (Late K. Azeemuddin). Using this vision, he helped change the course of the mighty waters and paved the way for a modern water resource development system for the country.