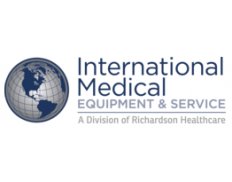 IMES - International Medical Equipment and Service - part of Richardson Healthcare
Details
Types:
Consulting Organization, Supplier
Sectors:
Health, Industry, Commerce & Services
Nr. of employees:
201-500
About
A Division of Richardson Healthcare (NASDAQ: RELL) provides reliable, cost-saving solutions for each phase of the imaging equipment lifecycle. Whether you are upgrading to a new system, selling or trading your current one, looking for parts to maintain it or need assistance on de-installation or transport, we can help you find the best answer. Meet the IMES Team that is truly dedicated to learning your needs and developing a solution that best serves your business.