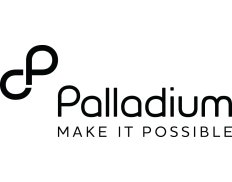 Details
Legal residence:
Australia
Types:
Consulting Organization
Funding agencies:
ADB, AfDB, DFAT, DANIDA, FCDO, EBRD, EC, IADB, KFW, MCC, NDF, NZAID, SIDA, UNDP, USAID, WB, Other, AFD, BADEA, Enabel, CDB, GIZ, Government, ISDB, LuxDev, MFA Finland, Horizon 2020
Sectors:
Administration, Agriculture, Audit, Civil Engineering, Civil Society & NGOs, Corporate Social Responsibility, Culture, Disaster Reduction , Education, Environment & NRM, Finance & Accounting, Fisheries & Aquaculture, Food Processing & Safety, Food Security, Fundraising, Gender, Health, Human Resources, Human Rights, Humanitarian Aid & Emergency, Industry, Commerce & Services, Inst. Devt. & Cap. building, Justice Reform, Laboratory & Measurement, Labour Market & Employment, Land & Erosion & Soil, Law, Logistics, Macro-Econ. & Public Finance, Micro-finance, Monitoring & Evaluation, Pollution & Waste Management (incl. treatment), Poverty Reduction, Procurement, Programme & Resource Management, Public Administration, Research, Rural Development, Security, SME & Private Sector, Social Development, Tourism, Trade, Training, Transport, Urban Development, Water & Sanitation, Youth
Nr. of employees:
1001-5000
Other offices:
Ethiopia, Lebanon, Mali, Rwanda, Kazakhstan, Fiji, Uzbekistan, Myanmar, Sri Lanka, Bangladesh, Afghanistan, Nicaragua, Zambia, Cambodia, Pakistan, Ghana, Jordan, Papua New Guinea, Solomon Islands, Kenya, Saudi Arabia, Uganda, Philippines, Tanzania, Nepal, El Salvador, Malawi, Nigeria, Jamaica, Guatemala, India, Netherlands, Germany, Indonesia, South Africa, UAE, USA, UK
About
Palladium Group is a consulting organization founded in 1965 in Brisbane, Australia whose goal is to combine social progress and commercial growth. For over 50 years, it has supported legal entities in developing strategies, forging partnerships and implementing programs with sustainable social and financial impact.
Palladium works with corporations, investors, governments, donor agencies, communities and civil societies to help them to meet today's global challenges. It has a business network in over 90 countries and provides a wide range of services that increase business profitability by improving existing business strategies. It is also an outstanding executor of international development programs bringing local knowledge, cutting-edge technical expertise and an emphasis on performance to tackle the most challenging of projects. Palladium specialists design up-to-the-minute solutions that will contribute to social and economic development to create more effective governments and sustainable social progress. Its skills and capabilities have been accumulated by operating in different economic sectors, regions and societies. Palladium's core capabilities are program management, strategy implementation, impact management and supply chain management with its initiatives delivered on time and budget.
Palladium Group key sectors: Economic Growth, Good Governance, Impact Investment, Sustainable Development, Program Management, SME & Private Sector, Supply Chain Management, Capacity Building, Business Network, Capital Advisory, Education & Workforce Development, Humanitarian Aid, Innovative Finance, etc.