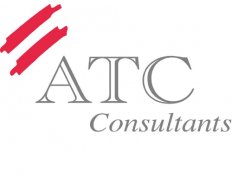 ATC Consultants (Austria)
Details
Types:
Consulting Organization
Funding agencies:
ADB, EBRD, EC, EIB, IADB, WB, Other, GIZ, Government, CoE
Sectors:
Administration, Border Management, Civil Society & NGOs, Culture, Democratization, Education, Environment & NRM, Gender, Grants & Grant Schemes, Human Resources, Human Rights, Industry, Commerce & Services, Information & Communication Technology, Inst. Devt. & Cap. building, Justice Reform, Macro-Econ. & Public Finance, Micro-finance, Migration, Monitoring & Evaluation, Poverty Reduction, Procurement, Programme & Resource Management, Public Administration, Science & Innovation, SME & Private Sector, Social Development, Standards & Consumer Protection, Tourism, Trade, Training, Urban Development
About
Since 1985, ATC Consultants has successfully implemented complex and innovative projects in more than 50 countries covering all five continents. Initially, ATC focused on the Tourism and Leisure Industries. Over the years, ATC has continuously broadened its expertise to related sectors. ATC is providing first class advisory and management services in:
Financial Sector Reform and Public Finance
Democratisation and Civil Society
Public Administration and Good Governance
Justice and Home Affairs
Regional Social and Economic Development
Tourism and Leisure Industry
Culture and World Heritage
Mountain Resort Development
Among our clients are international donor organisations such as the European Union, the World Tourism Organisation, UNESCO, ADA, the Austrian Development Agency as well as governments, municipalities, NGOs and private businesses.