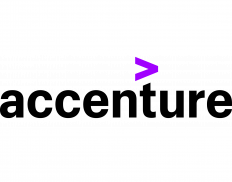 Member
Accenture (Colombia)
Member
Details
Legal residence:
Colombia
Types:
Consulting Organization
Funding agencies:
IADB, Other
Sectors:
Administration, Advocacy, Agriculture, Air & Aviation, Anti-Corruption, Architecture, Audit, Banking, Border Management, Civil Engineering, Civil Society & NGOs, Conflict, Corporate Social Responsibility, Culture, Decentralization & Local Development, Democratization, Design, Disaster Reduction , Education, Electrical Engineering, Energy, Environment & NRM, Finance & Accounting, Fisheries & Aquaculture, Food Processing & Safety, Food Security, Fundraising, Furniture & Office Supplies, Gender, Grants & Grant Schemes, Health, Heating, Human Resources, Human Rights, Humanitarian Aid & Emergency, Industry, Commerce & Services, Information & Communication Technology, Inst. Devt. & Cap. building, Justice Reform, Laboratory & Measurement, Labour Market & Employment, Land & Erosion & Soil, Law, Livestock (incl. animal/bird production & health), Logistics, Macro-Econ. & Public Finance, Mapping & Cadastre, Marketing, Mechanical Engineering, Media and Communications, Micro-finance, Migration, Mining, Monitoring & Evaluation, Nuclear, Other, Pollution & Waste Management (incl. treatment), Poverty Reduction, Printing, Procurement, Programme & Resource Management, Public Administration, Refrigeration, Regional Integration, Research, Risk Management (incl. insurance), Roads & Bridges, Rural Development, Science & Innovation, Security, SME & Private Sector, Social Development, Standards & Consumer Protection, Statistics, Telecommunications, Tourism, Trade, Training, Translation, Transport, Urban Development, Vehicles, Water & Sanitation, Water Navigation & Ports & Shipping, Youth
Nr. of employees:
5001-10000
Other offices:
Tanzania, Switzerland, France, South Africa, Portugal, Sweden, Poland, Philippines, Singapore, Bangladesh, USA, Ireland, Belgium, Greece, Hong Kong, UK, Vietnam, Germany, Turkey, Brazil, India, Netherlands, Luxembourg, Malawi, Spain
About
Accenture is a leading global professional services company, providing a broad range of services and solutions in strategy, consulting, digital, technology and operations. Combining unmatched experience and specialized skills across more than 40 industries and all business functions – underpinned by the world's largest delivery network – Accenture works at the intersection of business and technology to help clients improve their performance and create sustainable value for their stakeholders.