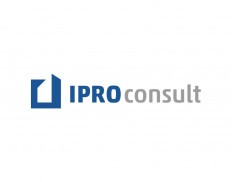 Details
Types:
Consulting Organization
Funding agencies:
Other, GIZ
Sectors:
Architecture, Civil Engineering, Environment & NRM, Land & Erosion & Soil, Pollution & Waste Management (incl. treatment), Roads & Bridges, SME & Private Sector, Transport, Urban Development, Water & Sanitation
Nr. of employees:
201-500
About
"Seeing the whole" is our motto and our claim. Therefore IPROconsult unites interdisciplinary planning under one roof. In our three divisions, we bundle a wide range of skills, from creative architecture through specialist planning to the sensible integration of high-performance, increasingly regenerative energy and supply systems. As a general planner we take over the coordination of complex construction projects.
Our specialists offer competent solutions for a wide variety of projects. Among other things, in office and commercial buildings, in housing construction, in educational and cultural sites, hotels, transport facilities, engineering structures and in industrial and power plant construction. We are always looking for a dialogue with the client, the executing companies and the authorities involved for optimum quality.