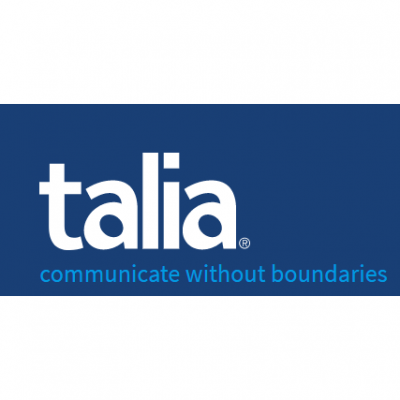 Member
About
Talia is a market-leading teleport, satellite and terrestrial network operator; providing secure global IP communications that allow enterprises to thrive. Our hybrid infrastructure supports international businesses with connectivity wherever and whenever they need it. It is a top-tier provider of Internet, voice, and video services, recognised as a market leader throughout the Middle East, Africa, and Europe. Experts in satellite, voice, video, and broadcast communications, Talia provide global network coverage, enabling enterprises, PTTs, mobile carriers, and broadcasters to connect to the largest global meet me room, and linking the major regional telecoms hubs around the world.
With headquarters in the UK, Talia owns and operates their teleport facility in Germany. With international offices across Africa, Asia, Europe, North and South America, Talia is ideally positioned to meet the growing demand of today's global market.
Talia delivers solutions for enterprises, media companies, NGOs, government agencies amongst many others.