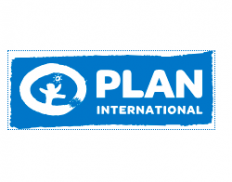 Details
Sectors:
Civil Society & NGOs
Other offices:
Fiji, Lebanon, Sri Lanka, Liberia, Italy, Mali, South Sudan, Zambia, Jordan, Togo, Nigeria, Japan, Ethiopia, Nepal, Mozambique, Benin, Malawi, France, Central African Republic, Hong Kong, Rwanda, Burkina Faso, Guinea-Bissau, Myanmar, Zimbabwe, Ghana, Pakistan, Philippines, Guinea, Vietnam, Paraguay, Honduras, Peru, El Salvador, Colombia, Nicaragua, Guatemala, Ecuador, Brazil, Bolivia, Dominican Republic, Indonesia, Bangladesh, India, Spain, Ireland, Cambodia, Uganda, Niger, Kenya, Haiti, Canada, Cameroon, Sierra Leone, Belgium, Finland, Sweden, Germany, Australia, UK
About
Plan International has been working in Egypt since 1981 following an agreement with the Ministry of Foreign Affairs and under the supervision of the Ministry of Social Solidarity.
Our mission is to support children and young people to realise their full potential by addressing issues relating to gender, education, employment, protection and social cohesion.
We work in 10 governorates, 2 of which are urban (Cairo and Alexandria) and 8 of which are rural (Sharkaya, Giza, Beheira, Damietta, Qalyoubya, Assuit, Quena and Sohag).
Plan International Egypt's priorities include:
Improving the quality of education and early childhood development
Enhancing the economic empowerment of youth
Boosting gender equity and improving reproductive health for girls
Creating a safe environment for children and supporting positive parenting
Empowering girls and young women to take leading roles and make positive changes in their communities.