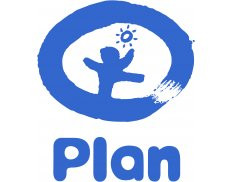 Plan International (Malawi)
Details
Sectors:
Monitoring & Evaluation, Rural Development
Nr. of employees:
201-500
Other offices:
Fiji, Lebanon, Sri Lanka, Liberia, Italy, Mali, South Sudan, Zambia, Jordan, Togo, Nigeria, Japan, Ethiopia, Nepal, Mozambique, Benin, France, Egypt, Central African Republic, Hong Kong, Rwanda, Burkina Faso, Guinea-Bissau, Myanmar, Zimbabwe, Ghana, Pakistan, Philippines, Guinea, Vietnam, Paraguay, Honduras, Peru, El Salvador, Colombia, Nicaragua, Guatemala, Ecuador, Brazil, Bolivia, Dominican Republic, Indonesia, Bangladesh, India, Spain, Ireland, Cambodia, Uganda, Niger, Kenya, Haiti, Canada, Cameroon, Sierra Leone, Belgium, Finland, Sweden, Germany, Australia, UK
About
Plan International is committed to making a lasting impact on the lives of the most vulnerable and excluded children while promoting greater equality for girls.
We aim not only to improve the daily lives of girls but also to advance their position and value in society, whilst actively working with boys and young men to champion gender equality.
We believe in advancing children's rights in all contexts, including during conflict and emergencies, where girls are faced with additional dangers.
Our programmes deliver lasting change against discriminatory norms, policies and laws. We listen to the voices of children in the community, especially girls whose views and needs are frequently overlooked, to ensure that our work is relevant and effective.
We work to strengthen the capacities of governments and encourage them to meet their obligations towards child protection and fulfilling children's rights. We form effective partnerships to address the systemic and structural causes of child rights violations and inequality, and support other humanitarian groups in order to extend our reach beyond the communities we work in.
We embolden young people to become active drivers of change by educating them on their rights and supporting their activism.
Our work is:
Gender transformative;
Rights - based;
Active in all contexts;
Active at all levels – from local to global;
Achieved in partnership with other groups;
Accountable to children and communities where we work, and to our partners, and informed by children's voices, especially girls.