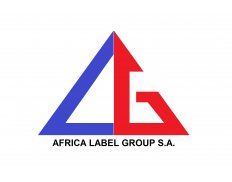 Details
Legal residence:
Burkina Faso
Types:
Consulting Organization
Funding agencies:
AfDB, EC, KFW, UNDP, WB, Enabel, LuxDev, IFES, UEMOA
Sectors:
Administration, Anti-Corruption, Audit, Civil Society & NGOs, Culture, Democratization, Education, Energy, Finance & Accounting, Fundraising, Gender, Grants & Grant Schemes, Health, Human Resources, Industry, Commerce & Services, Information & Communication Technology, Inst. Devt. & Cap. building, Justice Reform, Law, Macro-Econ. & Public Finance, Micro-finance, Monitoring & Evaluation, Procurement, Programme & Resource Management, Public Administration, Research, Rural Development, Science & Innovation, Social Development, Statistics, Training, Transport, Urban Development, Water & Sanitation
About
Africa Label Group (ALG) is a leading international development consulting firm, providing the highest level of professional services in various African countries. Founded in 1999 and headquartered in Ouagadougou, Burkina Faso, ALG maintains offices and affiliates throughout the African continent (14 countries).
We currently have staff in a dozen countries and have executed dozens of assignments for various clients, including the World Bank, European Union, the United Nations, African Regional Organizations, Bilateral and Multilateral donor agencies, NGOs and the private sector. ALG specializes in five integrated practice areas: - Governance and Institutional development - Capacity building - Project Management - Enterprise Development - E-government & ICT solutions for development. ALG can recruit, field, and manage multidisciplinary, rapid-response teams with the requisite skills and experience needed to meet the high standards of our clients.
We are open for joint venture with other international consulting firms.