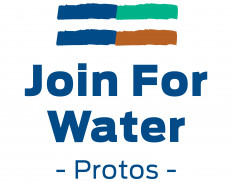 Member
Details
Funding agencies:
AfDB, EC, Enabel, GIZ, UNICEF, UNEP
Sectors:
Decentralization & Local Development, Environment & NRM, Water & Sanitation
About
Join For Water (Protos) is a non-governmental organization (NGO) for development cooperation. During its 45 years' existence, Join For Water has specialized in drinking water, hygiene, sanitation and the use of water for agricultural purposes. Join For Water renders assistance to local communities that want to move forward in their own development. This support is well integrated within the local culture and closely link up with the social circumstances. For Join For Water water is a key element. Water is not only a source of life but also the engine of economic and social development. Underprivileged population groups in the South are being encouraged to organize themselves in the field of water. Thus they can acquire experiences through which they can as a group invest more in the development of their own region.