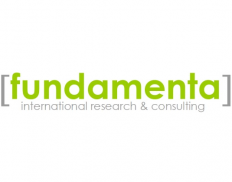 Details
Types:
Consulting Organization
Sectors:
Agriculture, Decentralization & Local Development, Food Processing & Safety, Industry, Commerce & Services, Information & Communication Technology, Inst. Devt. & Cap. building, Labour Market & Employment, Law, Macro-Econ. & Public Finance, Marketing, Poverty Reduction, Programme & Resource Management, Regional Integration, Rural Development, Science & Innovation, SME & Private Sector, Social Development, Standards & Consumer Protection, Tourism, Trade, Training, Urban Development
About
Fundamenta Consulting, S.L. is a firm specialised in business intelligence and market analysis to support private sector development through export promotion, innovation and entrepreneurship. The company works closely with SMEs, Business Intermediary Organisations and Public Administrations to provide comprehensive and personalized tailor-made solutions and services. The team is composed of highly-qualified multidisciplinary consultants specialised in fields such as business strategy, foreign trade, economics, commercial law, IPRs, Research and Innovation, among others.