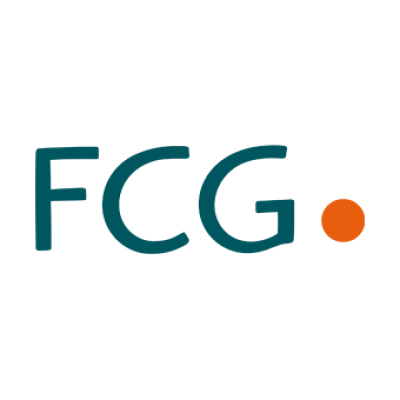 Member
FCG Finnish Consulting Group Ltd - Development Consulting
Member
General
Partners/Competitors
•

1067
General
Partners/Competitors
•
1067
Details
Types:
Consulting Organization, Engineering Firm
Funding agencies:
ADB, AfDB, DANIDA, FCDO, EBRD, EC, EIB, IADB, KFW, NDF, SIDA, UNDP, WB, Other, AFD, GIZ, LuxDev, MFA Finland, CoE, IFAD, FAO, WFP, UNFCCC, ADA, NEFCO
Sectors:
Administration, Agriculture, Civil Engineering, Civil Society & NGOs, Decentralization & Local Development, Democratization, Disaster Reduction , Education, Energy, Environment & NRM, Gender, Grants & Grant Schemes, Human Resources, Human Rights, Information & Communication Technology, Inst. Devt. & Cap. building, Labour Market & Employment, Livestock (incl. animal/bird production & health), Macro-Econ. & Public Finance, Mapping & Cadastre, Monitoring & Evaluation, Pollution & Waste Management (incl. treatment), Poverty Reduction, Programme & Resource Management, Public Administration, Rural Development, Science & Innovation, SME & Private Sector, Social Development, Training, Urban Development, Water & Sanitation
Nr. of employees:
501-1000
About
FCG Finnish Consulting Group Ltd (FCG) works for well-being globally, implementing assignments from short term to multi-annual large-scale development projects, specialising in natural resources management, environment, climate change, water and sanitation, infrastructure development, energy, and education, skills and innovation. We develop responsible, sustainable and innovative solutions for and together with our customers and partners in developing countries and emerging economies. We specialise in advancing quality of life, economic and sustainable development and human rights around the world. FCG Group was established originally in 1949. Development Consulting started in 1967 when the first forestry training programmes were implemented. With over 50 years' in international development we have delivered projects and developed organizational, social, public sector, civil society and private sector structures around the world.
We work for sustainable development. We support governments and international organisations in developing and delivering projects that contribute to economic and social well-being, environmental sustainability and response to climate change. Our services combine unique and diverse expertise in water and infrastructure, climate change and environment, agriculture and rural development, urban planning, natural resources, renewable energy, gender, rights and inclusion, civil society as well as education and innovation.
Our services in development consulting cover the entire project cycle, including identifications, preparations and appraisals, reviews and evaluations and long-term implementation projects all over the world. We work with bilateral financiers such as the Ministry for Foreign Affairs of Finland, GIZ, DANIDA, and others. We also work with multilateral financiers such as the European Commission, the Asian Development Bank and World Bank, or the United Nations.
The company is 100 % owned by the Association of Finnish Local and Regional Authorities.
We have offices in a range of countries:
Helsinki, Finland
Stockholm, Sweden
Singapore
Auckland, New Zealand
Berlin, Germany
Sofia, Bulgaria
Nairobi, Kenya
The combination allows us to work closely with our clients.