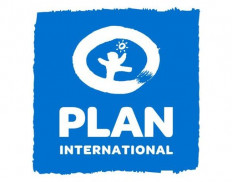 Plan International (Mozambique)
Details
Legal residence:
Mozambique
Funding agencies:
WB, Other
Sectors:
Education, Health, Youth
Other offices:
Fiji, Lebanon, Sri Lanka, Liberia, Italy, Mali, South Sudan, Zambia, Jordan, Togo, Nigeria, Japan, Ethiopia, Nepal, Benin, Malawi, France, Egypt, Central African Republic, Hong Kong, Rwanda, Burkina Faso, Guinea-Bissau, Myanmar, Zimbabwe, Ghana, Pakistan, Philippines, Guinea, Vietnam, Paraguay, Honduras, Peru, El Salvador, Colombia, Nicaragua, Guatemala, Ecuador, Brazil, Bolivia, Dominican Republic, Indonesia, Bangladesh, India, Spain, Ireland, Cambodia, Uganda, Niger, Kenya, Haiti, Canada, Cameroon, Sierra Leone, Belgium, Finland, Sweden, Germany, Australia, UK
About
Plan International has been operating in Mozambique since 2006. We ensure that marginalised children and young people realise their full potential and contribute meaningfully to the development of their communities.
To achieve our goals, we put children's rights at the centre of our work and partner with like-minded organisations to influence our country's decision makers.
Mozambique has among the highest rates of child marriage and teenage pregnancy in the world. These issues are driven by social norms that prevent girls from realising their rights and they contribute to a lack of education and poor economic opportunities for girls and young women in the country.
In response, our priorities in Mozambique include:
Safe, quality education
Sexual and reproductive health and rights
Skills training and job opportunities
Youth leadership and participation in society
We currently work in the provinces of Inhambane and Nampula. In Inhambane we work in the districts of Jangamo, Govuro and Homoine. In Nampula we work in the districts of Nampula City, Rapale, Mogovolas and Moma.