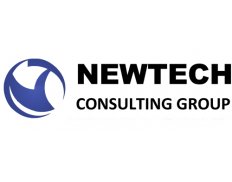 Member
NewTech Consulting Group
Member
Details
Types:
Consulting Organization
Funding agencies:
TMEA, OFID, SFD, AfDB, DANIDA, EBRD, WB, Other, ISDB, WHO, UNIDO, UNHCR, JICA, WFP, KFAED, ECOWAS
Sectors:
Agriculture, Architecture, Civil Engineering, Design, Energy, Environment & NRM, Gender, Health, Pollution & Waste Management (incl. treatment), Roads & Bridges, Rural Development, Social Development, Training, Transport, Water & Sanitation
About
Newtech is a pioneer in multidisciplinary consulting services operating in Africa and the Middle East.
We seek to provide a variety of high quality services by highly qualified and well-trained and fully loyal professionals working in an appropriate environment that is up-to-date with the evolution of technology while geographically expanding locally and globally to achieve sustainable growth of our owners' equity in full compliance with corporate governance and social responsibility.
Newtech Consulting Group was established in 1983 and operating as an independent consultant, has established a reputation of highly professional competence in the field of engineering , Architecture, Industry, agriculture Rural Developmental and environment. With such a wide range of activities Newtech is considered the pioneer in the consultancy field and one of the most important firms in the Middle East and Africa.
Newtech has been providing such consulting services for a diversified large number of clients, including governmental, private, regional and international organizations. Newtech is therefore very familiar with the requirements and procedures of the different local, regional & international funding agencies which financed the different projects undertaken by Newtech, including:
· World Bank
· IFAD
· African Development Bank & Fund
· Islamic Development Bank
· Kuwaiti Fund
· Arab Fund for Economic & Social Development (AFESD)
· European Economic Community (EEC)
· OPEC Fund
· United Nations Industrial Development Programme (UNIDO)
· United Nations High Commissioner for Refugees (UNHCR – Sudan)
· DANIDA (Denmark)
· Arab Authority for Agricultural Investment & Development (AAAID)