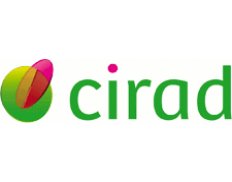 CIRAD - Centre de Coopération internationale en Recherche Agronomique pour le Développement
General
Partners/Competitors
•

1107
General
Partners/Competitors
•
1107
Details
Funding agencies:
ADB, DANIDA, EC, IADB, MCC, WB, Other, AFD, GIZ, IFAD, FP7, Horizon 2020, UEMOA, Horizon Europe
Sectors:
Agriculture, Research
Nr. of employees:
1001-5000
About
CIRAD is a French agricultural research organization working for development in the South and the French overseas regions. Its research work is generally conducted in partnership. CIRAD is a French research centre working with developing countries to tackle international agricultural and development issues.CIRAD works with developing countries to generate and pass on new knowledge, support agricultural development and fuel the debate on the main global issues concerning agriculture.