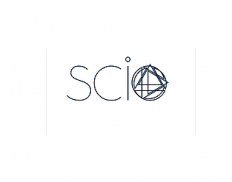 Member
Scio Network GmbH Co KG
Member
Details
Types:
Consulting Organization
Funding agencies:
GEF, UNWTO, GCF, MFA Netherlands, ADB, AfDB, DANIDA, FCDO, EBRD, EIB, IADB, SIDA, UNDP, USAID, WB, Other, AFD, Enabel, GIZ, Government, MFA Finland, USTDA, UN, SDC, IFAD, UNICEF, UNIDO, UNEP, FAO, ILO, UNESCO, ACTED, CEDEFOP, AICS / DGDC, JICA, OECD, SADC, AECID, AU, EAC Secretariat, UNFPA, BCEAO, GGGI, IAEA, ITC, WFP, Fairtrade International, Gates Foundation, UNV, CEB, ADA, UNCDF, KOICA, UN-Habitat, USDA, AGRA, Oxfam International, CAF, US DFC, ESA, Horizon Europe
Sectors:
Agriculture, Education, Energy, Environment & NRM, Fisheries & Aquaculture, Food Processing & Safety, Food Security, Gender, Grants & Grant Schemes, Health, Industry, Commerce & Services, Information & Communication Technology, Inst. Devt. & Cap. building, Labour Market & Employment, Livestock (incl. animal/bird production & health), Micro-finance, Migration, Monitoring & Evaluation, Other, Poverty Reduction, Programme & Resource Management, Public Administration, Research, Rural Development, Science & Innovation, SME & Private Sector, Trade, Training, Urban Development, Youth
About
We accompany our clients from the design of strategies and projects to the implementation and evaluation of activities in the fields of entrepreneurship and innovation ecosystems, higher education management, agricultural development, organizational development, monitoring & impact evaluation, and financial management & procurement. Sustainability, digital transformation and public-private collaboration are cross-cutting subjects that we integrate in all our solutions.