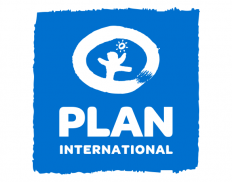 Details
Funding agencies:
ADB, Other
Nr. of employees:
201-500
Other offices:
Fiji, Lebanon, Sri Lanka, Liberia, Italy, Mali, South Sudan, Zambia, Jordan, Togo, Nigeria, Japan, Ethiopia, Mozambique, Benin, Malawi, France, Egypt, Central African Republic, Hong Kong, Rwanda, Burkina Faso, Guinea-Bissau, Myanmar, Zimbabwe, Ghana, Pakistan, Philippines, Guinea, Vietnam, Paraguay, Honduras, Peru, El Salvador, Colombia, Nicaragua, Guatemala, Ecuador, Brazil, Bolivia, Dominican Republic, Indonesia, Bangladesh, India, Spain, Ireland, Cambodia, Uganda, Niger, Kenya, Haiti, Canada, Cameroon, Sierra Leone, Belgium, Finland, Sweden, Germany, Australia, UK
About
Plan International has been working in Nepal since 1978 helping marginalised children, their families and communities to access their rights to survival, protection and participation.
At present, we run programmes in 8 districts and work through partners in 42 districts across the country.
Nepal remains a highly patriarchal society and minority groups are especially vulnerable. Girls' and women's access to social, economic, and political power is limited and they are subject to harmful social norms and practices.
In rural areas, 43% of girls marry before 18 and 1.6 million children are out of school across the country. In addition school enrolment for girls decreases at secondary school level and children with disabilities lack affordable health services.