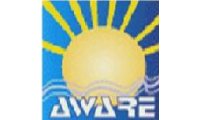 AWARE - Association for Water, Applied Education & Renewable Energy
Details
Legal residence:
Pakistan
Types:
Consulting Organization
Funding agencies:
Other, NPO
Sectors:
Agriculture, Civil Society & NGOs, Corporate Social Responsibility, Culture, Disaster Reduction , Education, Energy, Environment & NRM, Food Security, Health, Heating, Human Resources, Human Rights, Humanitarian Aid & Emergency, Research, Rural Development, Social Development, Training, Water & Sanitation, Youth
About
Association for Water Applied Education & Renewable Energy (AWARE) was formed in spring 2003 and registered under Societies Act 1860 # 4142 on February 12, 2005. The focus of the Organization is arid and semi-arid areas of District Tharparkar, Umerkot, Badin, Tando Mohd Khan and Sanghar. AWARE is ever cautious and keeps a hawkish eye over the all emerging issues, concerns, problems and difficulties. AWARE has vast idea to ease opportunities and find out the ways and means to develop the target area.
An intensive study of underground water quality in Thar is conducted with support of Pakistan Council of Scientific & Industrial Research (PCSIR) Laboratories Complex Karachi, Neuro Medicine Department of Dow Medical University Karachi, Geology Department of Karachi University & Center of Excellence in Analytical Chemistry Jamshoro, an intensive study of water quality in Thar was conducted and this took more than 05 years in completion. Access to water through windmills and RO plants for desalination have been installed.
AWARE is striving for empowerment of the excluded and the marginalized segments of society. To empower the women, the excluded segments of the society for securing their rights in terms of health, education, water, livelihood and representation is aimed. To promote inclusion in different segment of society so the community can struggle for achieving collective goal.
Building capacity of the community to negotiate for their rights with various tiers and other actors and make different tiers of government (local, provincial and national) responsible, responsive and accountable towards the people; is the strategy of AWARE.
Nutirtion Kits Provided by Engro PolymerEngro Polymer has provided nutrition kits for poor people of Thar under its corporate social responsibility. These kits are for growing vegetables at household level. AWARE has installed kists in identified peoples homes (village Charnore & Tardos) in Thar.
Goats for WidowsWith support for philinthropists goats will be provided to widows of village Wawri, Tehsil Chachro of Tharparkar. Gaots are being provided as a source of sustainable livelihood.
Medical Study of Flurosis effected Tharis launched on 30 March 2010Dow Medical University Karachi and AWARE conducted a medical Study of Flurosis effected Tharis and this has been rolled out on on mrach 30 2010 at Dow Medical University Karachi. Scholars had highlight the health affects of contaminated underground water on people of Thar. Mr. Nisar Khuhro Speaker Sindh Assembly presided over the event.
More Windmills for TharSupport for more 03 windmills has been received. Out these three windmills two will be for drinking water purposes and one for kitchen gardening and efficient irrigation system in Thar. The support has been extended by three philanthropists.
Livelihood for Poor ThariFor support of a group of poorer of poor AWARE has received an amount of Rs.50,000/= from philanthropist. The amount will be utilized for purchasing hens/chickens for a group of 10 people and also 10 nutrition kits are proposed to provide for growing vegetables in backyard of home.
Relief Activities for Fire VictimsAWARE Disaster Response Team mobilized resources for fire victims of village Charnore, Tehsil Chachro. Food items, bedding and crockery has been provided to victims. On call of AWARE handsome amount in cash has been recievd and that will be utilized for rehabilitation purposes. With support of AWARE, newspapers and TV channels reported the incident. AWARE Team also conducted assessment of damages.