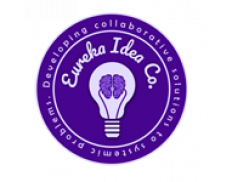 Member
Details
Legal residence:
Australia
Types:
Consulting Organization
Sectors:
Civil Society & NGOs, Corporate Social Responsibility, Disaster Reduction , Finance & Accounting, Health, Humanitarian Aid & Emergency, Inst. Devt. & Cap. building, Livestock (incl. animal/bird production & health), Logistics, Marketing, Monitoring & Evaluation, Procurement, Programme & Resource Management, Research, Risk Management (incl. insurance), Statistics
About
Eureka Idea Co. is a membership based consortium of diversified, passionate and adaptable independent consultants focused on developing collaborative solutions to systemic problems driving inequality in our society.
We rapidly create and maintain interconnected communities of diverse stakeholders and skillsets for the delivery of projects with the potential for significant social impact. As a consortium, we bring a great deal of flexibility and a wide variety of expertise to each and every project we undertake. The thematic areas we are focused on include :
Health systems and market strengthening to ensure equitable and efficient access to high quality health care with a focus on infectious diseases
Climate change mitigation through the expansion of access to renewable energy technologies and policy based system strengthening
Alleviation of extreme poverty and hunger by tackling access to finance, asset ownership, education and productivity improvements particularly through social enterprise business models and inclusive business and program design.
Strategic, efficient and effective program management through leadership and management capacity development, continuous learning, technological advancement, data-driven decision making and operational process improvement.
Efficient and effective operations management, risk management, compliance management, grant and fund management.
Project Evaluations, Third Party Monitoring, Rapid Needs Assessments
Capacity development and Training