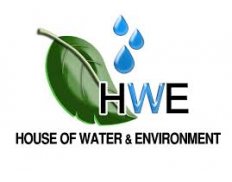 House of Water and Environment
Details
Legal residence:
Palestine / West Bank & Gaza
Sectors:
Agriculture, Environment & NRM, Pollution & Waste Management (incl. treatment), Water & Sanitation
About
The House of Water and Environment (HWE) is a Palestinian not-for-profit NGO that was established in the year 2004. HWE aims to promote practical research into the current and future state of water resources and the environment in Palestine and across the region. There is a need to combine different notions of social, technical and economic sustainability in order to achieve development outcomes that both provide for national development and help to achieve poverty reduction. HWE aims to address this need through mobilizing local and international networks and partnerships to promote a broader analysis of sustainable water resource development and better 'governance' of the resource.