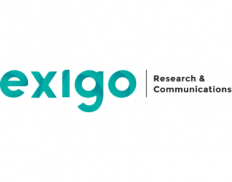 Member
Exigo Research & Communications - HQ
Member
About
Exigo Research & Communications is an independent and non-partisan consulting firm headquartered in Madrid, Spain with representation in Jordan, Lebanon and Turkey.
Exigo's approach combines social research with innovative visual information technologies to generate empirically grounded knowledge made accessible for a broad range of audiences, such as non-governmental organizations, private sector businesses, research institutions and government agencies, through both written and audio-visual media.
Our team of experts includes social researchers, media experts and monitoring and evaluation specialists, with on the ground experience from countries such as Syria, Turkey, Jordan, Iraq, Lebanon, Afghanistan, and Pakistan.