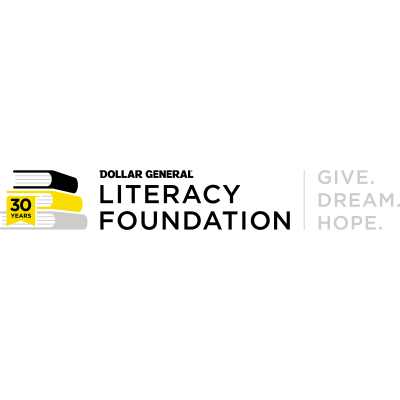 Dollar General Literacy Foundation
About
Established 30 years ago by Dollar General's founding family, we are proud to uplift, empower and Serve Others through literacy. The Dollar General Literacy Foundation was established in 1993 by Cal Turner and Cal Turner Jr. to honor Dollar General's co-founder, JL. Turner, who was a farmer's son with only a third-grade education. We are proud to continue his legacy by supporting students along their educational journey.
The Dollar General Literacy Foundation helps individuals of all ages pursue their educational goals and achieve their dreams by investing in literacy programs that help students learn to read, prepare for the high school equivalency or learn English.
The Dollar General Literacy Foundation provides grant funding to support literacy and education initiatives serving individuals of all ages. The Foundation funds nonprofit organizations, schools and libraries within a 15-mile radius of Dollar General stores in the states in which they operate.