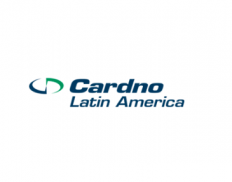 Details
Funding agencies:
EC, IADB, Other
Sectors:
Civil Engineering, Environment & NRM, Roads & Bridges, Water & Sanitation
Other offices:
Cote d'Ivoire, Myanmar, New Zealand, Ecuador, Indonesia, UAE, Philippines, Papua New Guinea, Kenya, UK, UK, Belgium, Australia, USA
About
Caminosca S.A., an Ecuadorian consultant company (1976) provides engineering design, technical assistance, supervision of construction, and management services for: hydropower, hydrocarbons, mining, transportation, urban development, water supply, irrigation and flood control projects. Caminosca engineering services, both in Ecuador and abroad, are managed with standards of excellence aimed at client's satisfaction.
Under the terms of the agreement, Stantec will acquire the "most strategically complementary assets" of Cardno, namely its Asia-Pacific consulting division, and the North American element of Cardno's Americas business unit. Cardno's South America and international development businesses are excluded from the purchase.